Discover our high-quality paints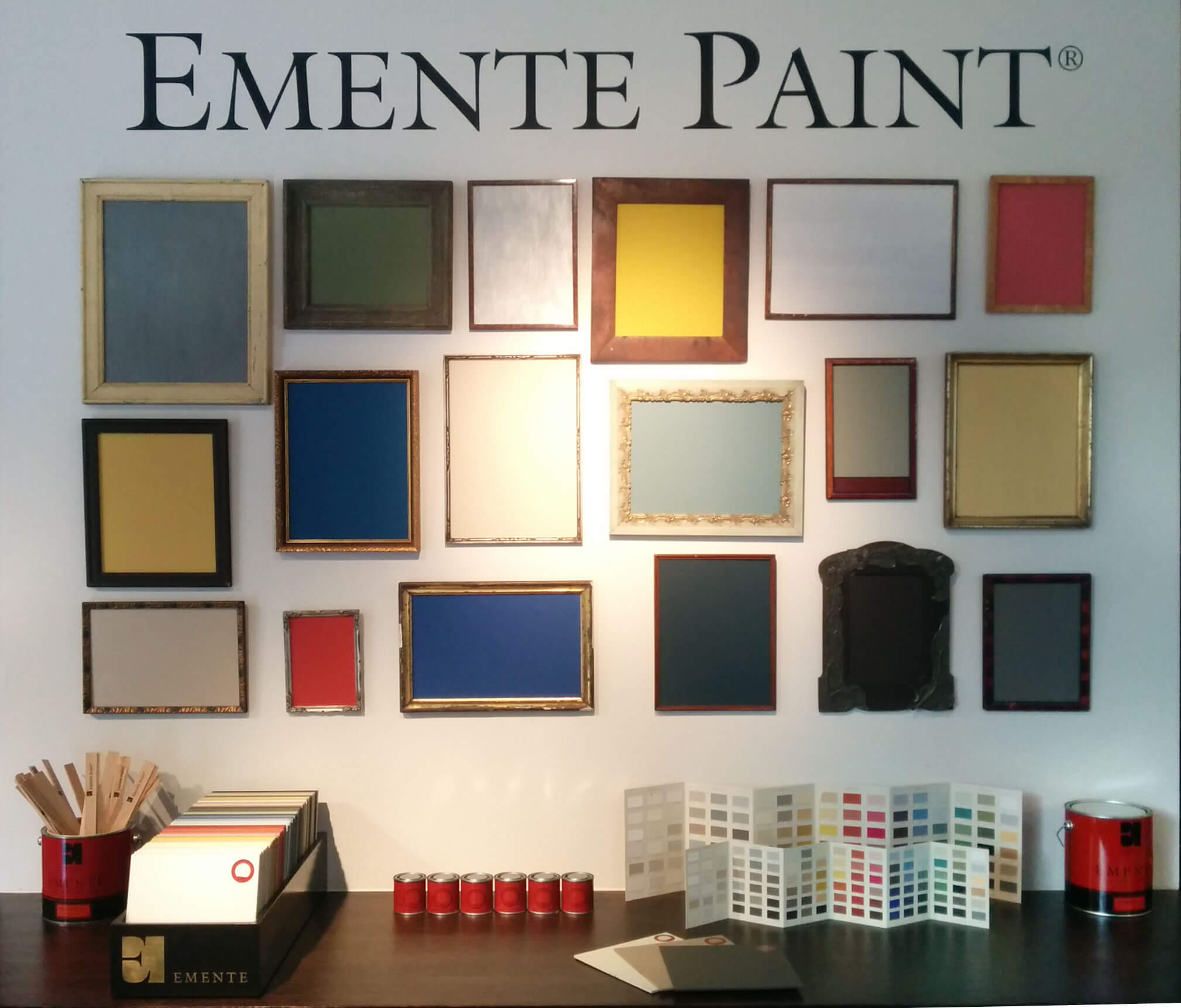 Painting your new home or renovating a historic building? In Emente's wide range of paints, you will undoubtedly find something to suit your taste.
Our collection of paints unites high quality and tradition with genuine care for the environment. Exceptional depth of colour, exclusive pigments such as ultramarine blue, and the sophistication of hard-to-define white and black tints mixed with five different earth pigments. Emente has taken things even further. Saying that these binders meet EU legislation on solvent content would be an understatement.
Emente paints do not contain any solvents at all.
All the colours in this chart come from the family archives and have proven their performance wherever they have been used. They are guaranteed to inspire and energise you for your next painting project.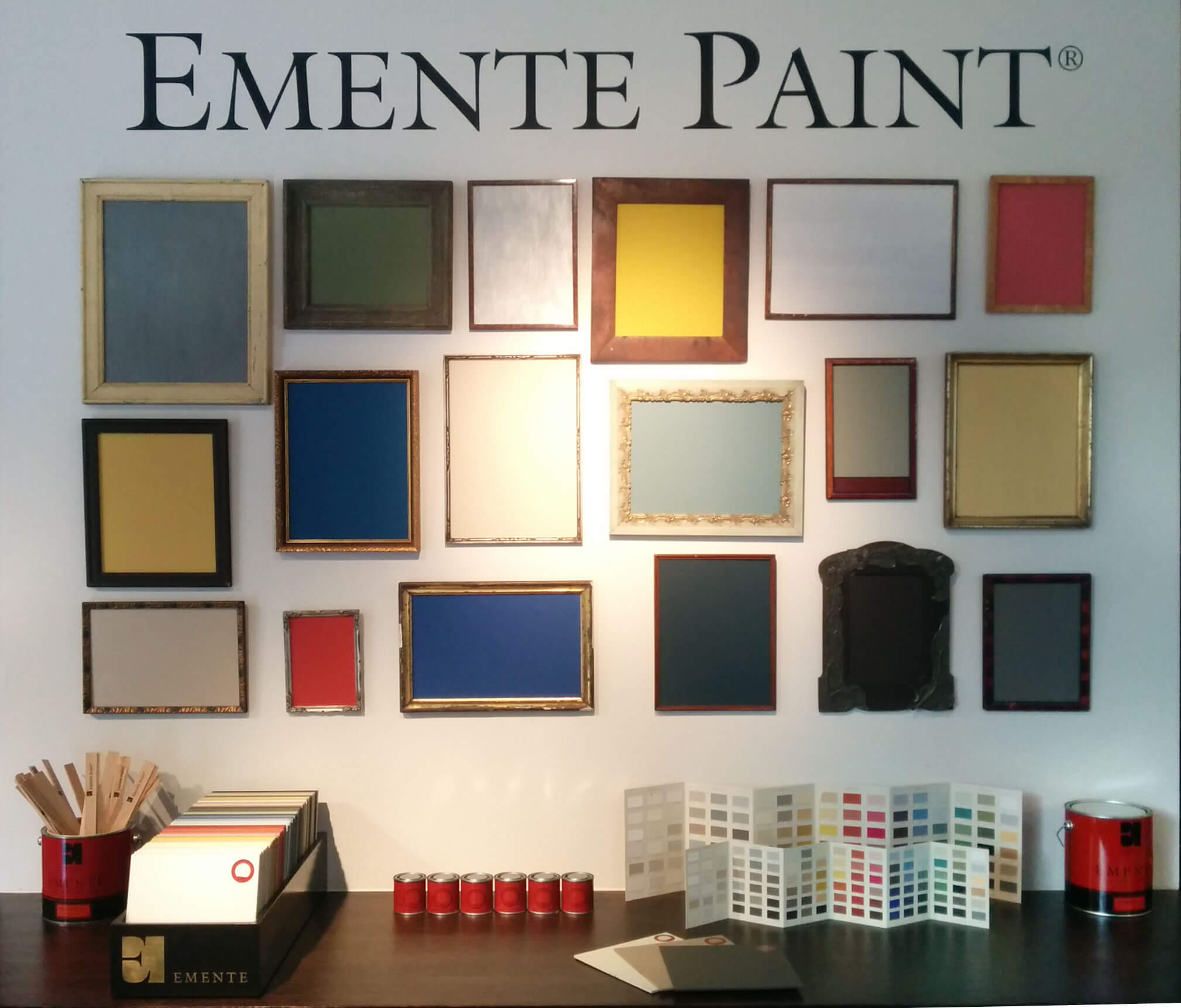 Our world of paints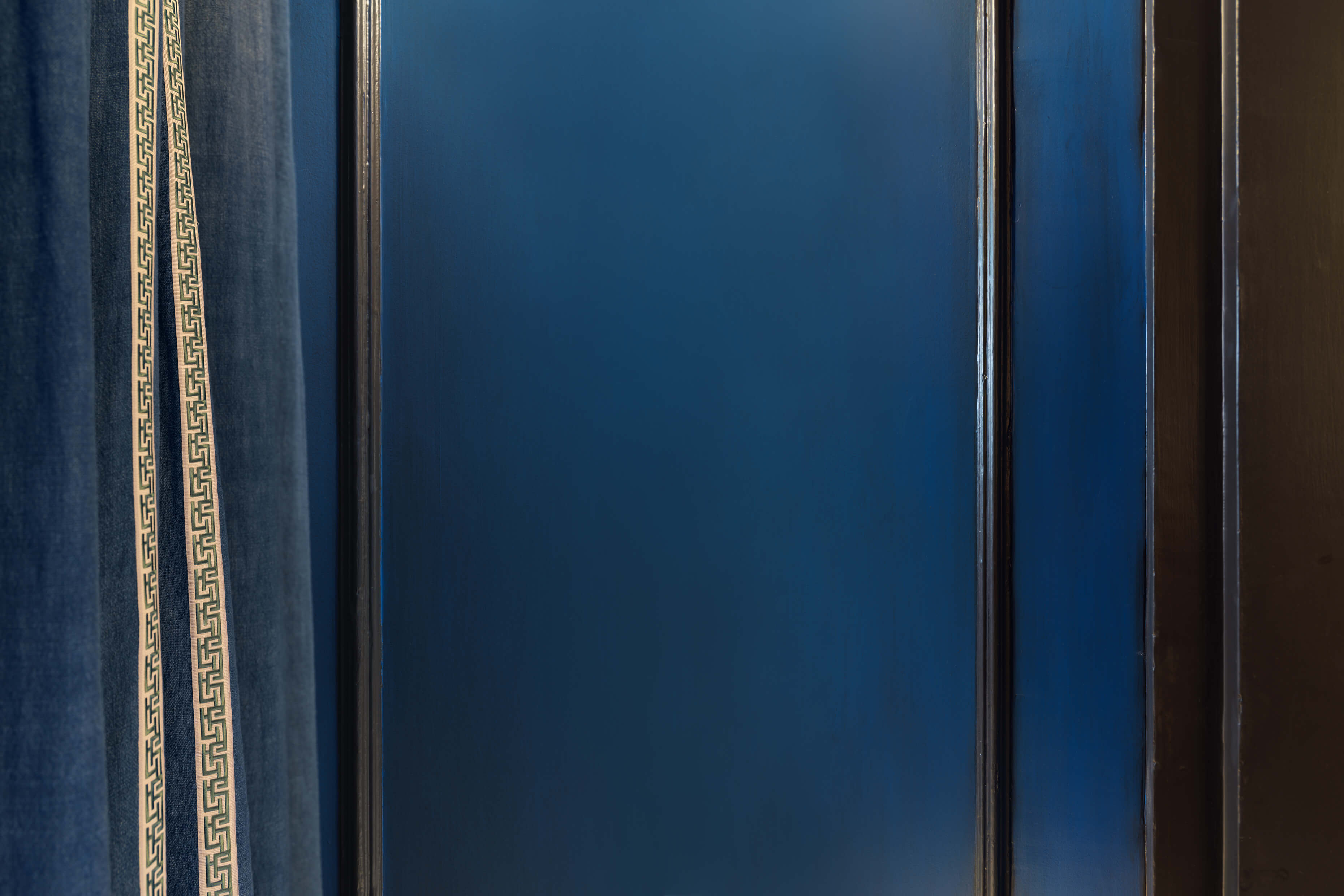 The world of paints is a colourful universe. With great differences in prices, compositions, and finish options. It is reassuring to know, therefore, that with Emente you know exactly what you are choosing: sublime decorative paints that breathe 140 years of family tradition.
Want to let your new home shine bright with a unique decorative paint? Or are you restoring a historic interior to its former glory? Look no further than Emente's palette.
Emente's decorative paints are made to extremely high quality standards, and they very eco-friendly because they are entirely solvent-free. On top of that, they offer exceptional depth of colour, exclusive pigments such as ultramarine blue, and a sophisticated balance between white, black, and earth tints.
Take a tour of Emente's decorative paints:
Matsola®: paint with a highly refined matt finish
Satola®: decorative paint with a subtle silky gloss
Japanlac®: high-gloss lacquer that flows smoothly from the brush
Calcimine®: thick natural whitewash
Tempera®: dull matt distemper paint
Metallic®: eco-friendly metallic paint
Velvet Varnish®: matt protective varnish with a suede feel
Make sure you also take a look at the colours for these decorative paints.
We at Emente are not a fan of large multinational manufacturers, because we believe that making decorative paints requires a spirit of discovery. A constant hunger for vibrant colours, extraordinary play of light, and meaningful textures.
Emente has travelled the world looking for age-old techniques and forgotten pigments in archives and libraries to be able to supply you with decorative paints with the most amazing tints, shades, and tones to adorn your walls.
Alongside its own paint creations, Emente sells decorative paints made by kindred spirits, manufacturers who share our philosophy and make wonderful products.

What you will not find at Emente? Trendy colours. The decorative paint you buy from us today will not have lost any of its splendour a decade from now. It is … timeless.
Your interior enriched by decorative paint from Emente … Can you picture it?
Visit Emente and count on paint advice that is tailored to your interior.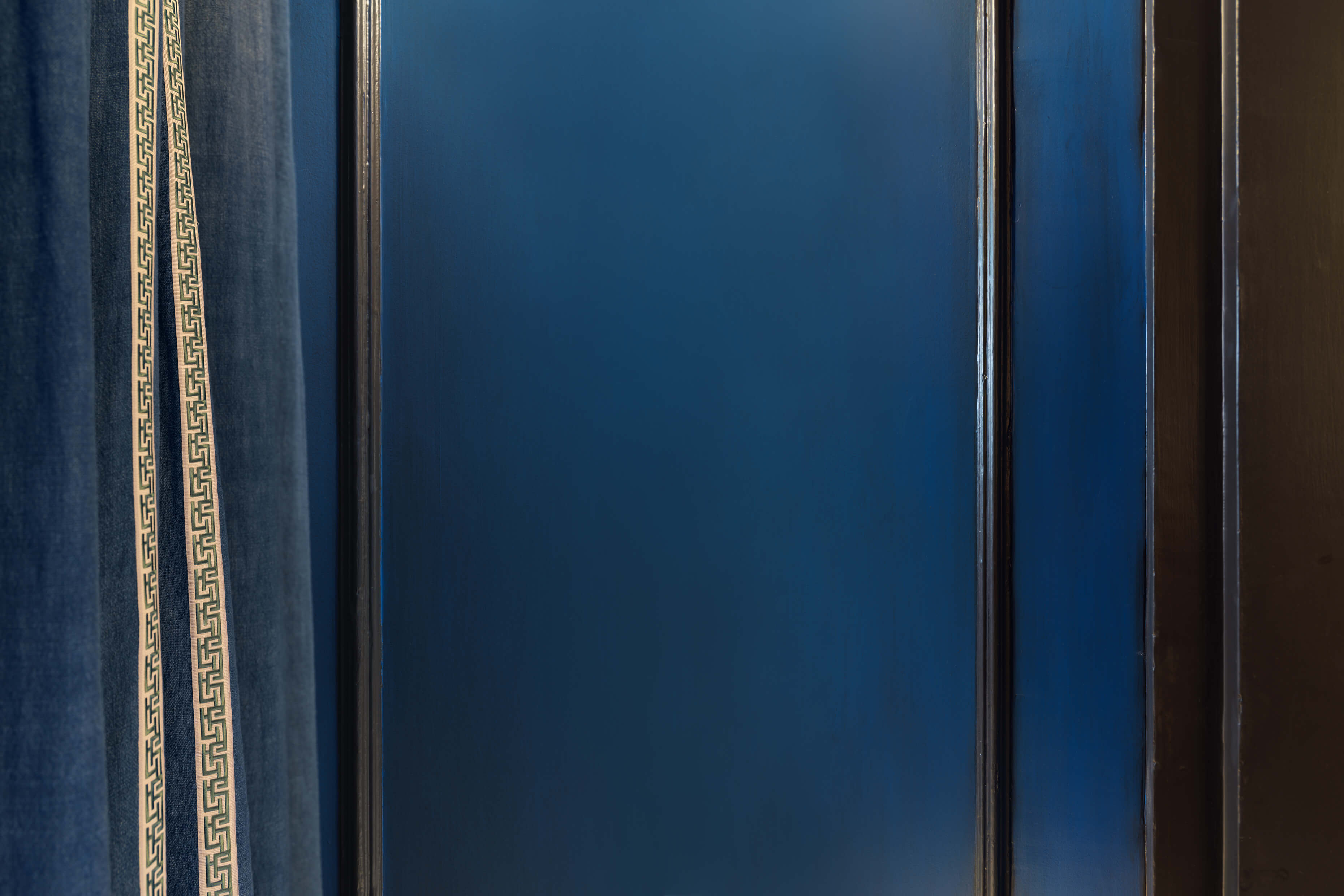 Eco-friendly paints
Emente sets great store by products that are made to last. Ours are genuinely eco-friendly paints, from our own studio. Wondering why our paints are so sustainable? Because the Emente paint on your wall consists mainly of elements from renewable sources, and it will last for years.

Paint manufacturers are very quick to slap the 'eco-friendly paint' label on their products these days. It is often an unfounded claim. Calling acrylic paint eco-friendly because you can dilute it with water, or because the solvent content has been reduced slightly is stretching the truth!

Emente paints give you aesthetic perfection using pigments that come from the earth. No wonder, therefore, that the environment is close to our hearts. Your eco-friendly paint from Emente?
Emente's eco-friendly paints strictly meet the following conditions:
They are water-based.

 

They do not contain solvents, heavy metals, or toxic pigments.
The main ingredient is either oil, lime, or glue – always from renewable sources. Latex and acrylic paints are not made from renewable sources.
They consist of ingredients sourced in Europe, never of cheap ingredients from exotic places.
They are made to last and offer excellent spreadability, thanks to the extremely high quality standards.
They come in containers that are made largely from recycled metal.
What is even more important is what eco-friendly paint truly means. For you and for our environment.
With Emente's eco-friendly paints, you won't have to repaint any time soon.
And so, Emente will not have to produce huge volumes.
Together with you, we reduce transport and waste.

For the sake of full disclosure, however, we note that Emente's eco-friendly paints are not 100% natural. For your painting convenience, we add refined chemicals, albeit never more than strictly necessary. These additives give your eco-friendly paints several crucial properties. They make the paints easier to process, guarantee optimum drying, and ensure the paints keep well for longer after the container has been opened.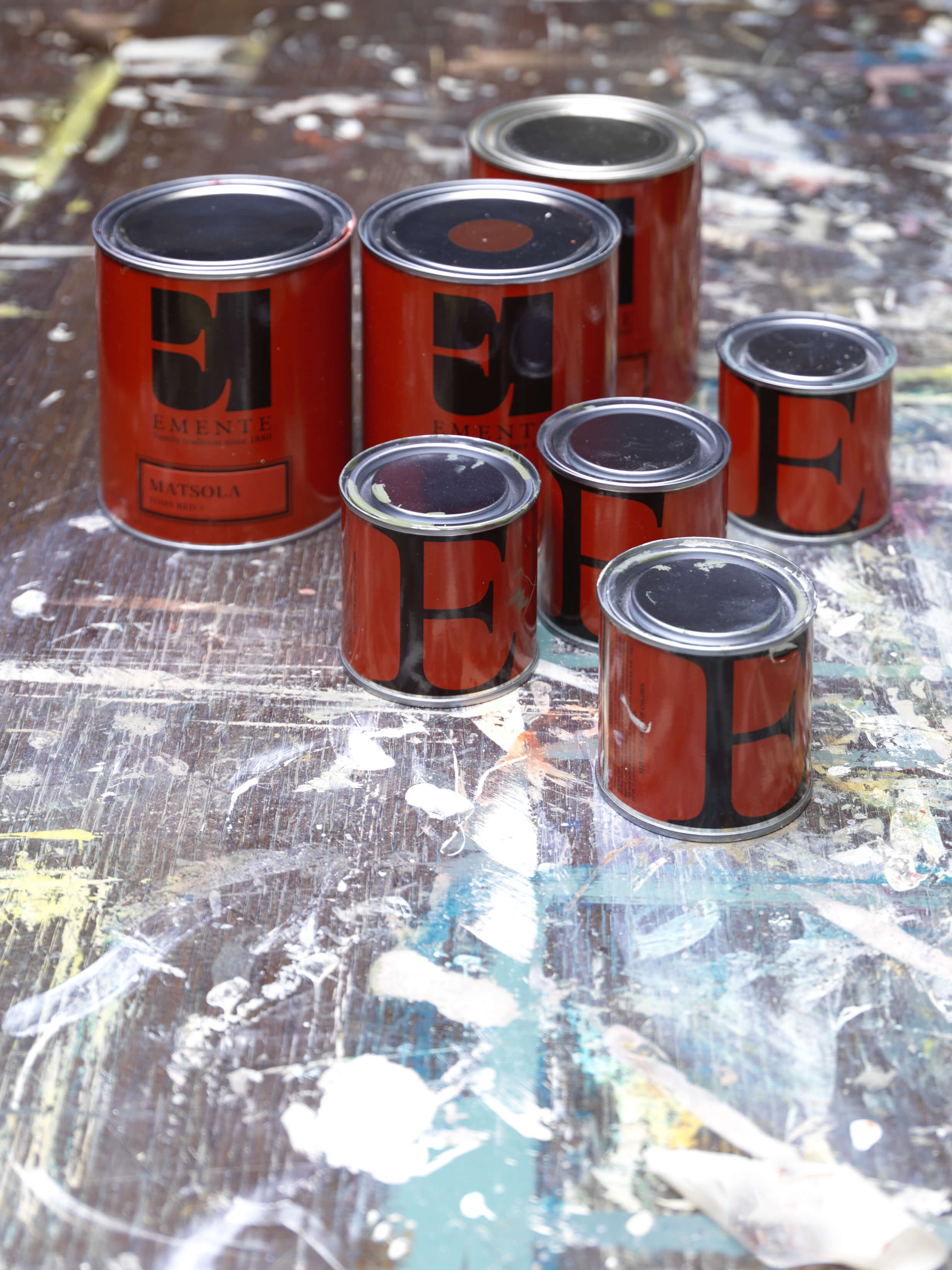 The EMENTE colour chart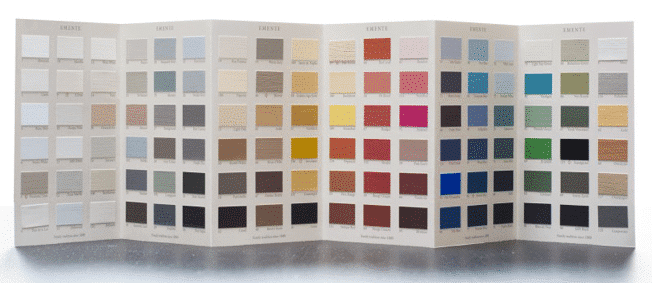 Here's our colour chart :
the result of our immense passion for pigments and textures.
Emente has turned it into a foldable card with 108 colours that exude over 140 years of experience and discovery. Each tint was developed in-house and is unique.
As you can see, we have printed the colours on separate small cards in high-quality ink.
This way, you can experience at home the subtle finesse that awaits you at our shop. Unleash your taste and find the exact right tint, degree of gloss, light reflection, and texture at … Emente.
Having another manufacturer copy any of the colours from our chart will at best produce a mere approximation of the real deal. Just ask yourself, would you replace a Van Gogh with a digital copy?
We hope you will fall for our art of traditional paints
and – like us – brush aside mundane colours and copycat paints.
So, ask us for advice, try out the Emente paint in your or your client's interior, and be amazed by the effect.
Thank you for your trust and integrity.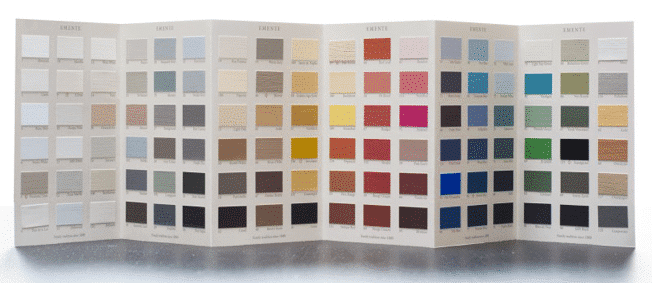 All our paint brands
Besides Emente Paints, Emente also sells other paint brands. We select only the best brands available that have more than proven their value. Little Greene from the UK makes paint for the National Trust and English Heritage. Little Greene's historic colour card includes an array of tints from the 18th and 19th century and a selection of contemporary colours. London-based designer David Oliver enjoys great popularity among the rich and famous. He developed the Paint & Paper Library line of paints. His colour range with numerous successive soft tints will make choosing a colour effortless and precise.
Share your interior decorating dreams with us
We will gladly help you with colour and interior decorating advice. Free of charge at our showroom, for a fee if you want us to come to you.

De Gerlachekaai 15, 2000 Antwerp, Belgium
You can park on the street at Emente or use the Steendonk carpark around the corner. The parking restrictions of the historic center do not apply to de Gerlachekaai.
Opening Hours
Monday: shop closed / visit by appointment only
Tuesday – Friday: 9.30am to 12pm & 1pm to 5.30pm
Saturday: 10am to 1pm